Custard Powder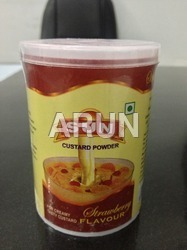 Custard Powder
Product Code : Custard Powder
We bring forth to our customers an extensive range of Custard Powder. The products offered by our organization is based on a cooked mixture of milk or cream. Our qualitative range is made up of edible starch, corn flour and flavors. These products is widely used for various types of custards, ice creams, puddings and cuisines, which is highly acclaimed by the customers. Custard powder is appreciated for their rich & creamy taste, purity and high nutritional value.
Contact Details
ARUN COLOUR CHEM PVT. LTD.
Mr. Samarth Bhardwaj (CEO)




ARUN COLOUR CHEM All Rights Reserved.